Building automation - is an essential step and a mandatory requirement to ensure safe and comfortable life. Implementation of a set of automation measures has a directly-proportional effect on the productivity of labor, moreover, it is a fundamental rule in energy efficiency organization.
Requirements to quality of the equipment and technologies are constantly increasing as the evolution in the field of automation is rapidly moving forward. Therefore, while choosing a company-manufacturer of such equipment the following three main points must be taken into account:
High efficiency.
Profitability.
Environmental compatibility.
Siemens company adheres to all of the above principles in the process of production and occupies top positions in the ranking of manufacturers of equipment for building automation.
Automation process by Siemens is a set of measures to optimize safe life sustenance and create the most comfortable temperature and climate conditions.
The company manufactures the entire spectrum of equipment and peripherals necessary for fully-featured automation, any devices to create an integrated systems of extinguishing control, alarm systems, systems of data collection, processing and transmission, any engineering systems.
Building automation process is necessarily gradual and involves a few basic steps:
Pre-development of individual project taking into account architectural features and preferences;
Creation of a single system of resources conservation;
Development of a specialized complex to improve energy efficiency;
Testing of systems to check the basic indicators with the purpose of modernization and optimization.
The equipment and systems development by Siemens company help to create a "smart building"; this concept is based on a balanced ratio of the indexes of resources conservation and efficient arrangement of all systems.
All manufactured products can be classified according to integration to one or another system: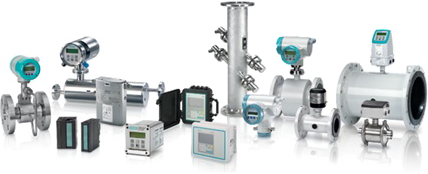 1) Engineering systems. Siemens equipment for organization of engineering systems includes equipment for automation and control of lighting, heating, air conditioning, ventilation. It includes the following types of devices:
adjustable valves and drives;
sensors;
programmable, standard and modular controllers;
devices for burners automation;
various diagnostic devices.
2) Safety systems. Equipment of safety systems is the most important stage. Such systems must fully meet all modern technical requirements; comply with established standards, regulations and laws. The system should not only be energetically balanced, but also contain all the elements necessary for preservation of human life and health, as well as for preservation of tangible property. Siemens products help to create systems under individual projects with different combinations of devices and possibility of further modernization. This is an important and cost-effective aspect, by its virtue it is possible to avoid new spending on the development of systems in future. Siemens offers the following variations of single security systems:
installation of effective fire alarm system for small and medium-sized objects;
firefighting system for large-scale projects with advanced technologies;
flexible control system of increased capacity;
effective security alarm system;
advanced high-tech surveillance and video recording system;
integrated security system with smart control.
All systems are equipped with devices (video cameras, commutation switches, recorders, monitors, control panels) providing the highest level of security.
An innovative generation of equipment by Siemens allows to create customized solutions for smart systems. Additional functionality and specialized programs allow full control over even abnormal situations that carry a direct threat to life and health or damage to property.
Fitting out any building you should remembered that all systems should be in harmony and 100% interact with each other that allows to create ideal temperature and climatic conditions, to raise comfort and safety to the highest possible level.
The advantages of Siemens equipment selection:
Adaptation to any architectural conditions.
Full balance of quality and price.
Compliance with all safety standards.
Use of innovative solutions and advanced technologies in manufacturing.
Absolute profitability.
Resources conservation.
Simple and smart operation.
The basis of production by Siemens company – is a philosophy of smart building creation with an absolutely effective single organism of all automated systems that provide comfort and maintain the current level of life sustenance. All products are compulsorily certified, tested and conform to the highest class of equipment of current generation.